N

ewsletter
Current Newsletter Topics
Delicious Recipes for Homemade Dog Biscuits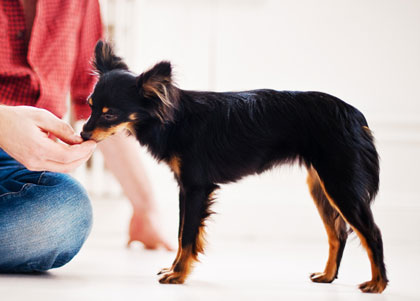 Break out the flour and cornmeal! Here are some tasty recipes you can whip up in your kitchen for your dog. Whether you want a to bake a traditional dog biscuit or spoil your pooch with some peanut butter treats, these recipes are sure to please your furry companion.
Delicious Dog Biscuits
Ingredients
• 1 cup of whole-wheat flour
• 1/2-cup of all-purpose flour
• 1/4-cup nonfat dry milk powder
• 1/2 cup quick-cooking rolled oats
• 1/4 cup yellow cornmeal
•1/3-cup shortening
• 1 egg
• 1 tbsp. instant chicken or beef bouillon granules
• 1/2 cup water
Instructions
In a medium bowl, combine flours, milk powder, oats and cornmeal. Cut in shortening until the mixture resembles coarse crumbs. Stir in egg. Dissolve bouillon granules in water then pour the liquid into the flour mixture as you stir with a fork. Form the dough into a ball and knead on a floured board for five minutes. Divide the ball in half and roll each portion until 1/2 inch thick. Use a cookie cutter or shape your own biscuits. Put six biscuits on a plate and microwave at medium heat for 5 to 10 minutes, or until firm and dry to the touch. Rotate plate every two minutes and turn biscuits over after half the cooking time.
---
Chicken Liver Cookies
Ingredients
• 2 cups flour
• 1 cup wheat germ
• 1/2 cup cooked, chopped chicken livers
• 3 tablespoons vegetable oil
• 1 egg, slightly beaten
• 2 tablespoons chopped parsley
Instructions
Preheat oven to 400°F. Combine flour and wheat germ. In separate bowl, beat egg with oil, add broth and parsley then mix well. Add dry ingredients to bowl a little at a time, stirring well. Fold in chicken livers and mix well. Dough will be firm. Turn dough out on lightly floured board and knead a few times. Roll out 1/2-inch thick and cut into shapes. Place on greased cookie sheet 1 inch apart. Bake for 15 minutes or until firm. Store in refrigerator. Makes about 24 cookies.
---
Dog Show Bait
Ingredients
• 1 lb. pork or beef liver
• 2 eggs (shell too)
• 1/2 tsp. salt
• 1/2 cup corn meal
• 1/2-cup soy flour
• 1/2-cup whole-wheat flour
Instructions
Blend first five ingredients, add whole-wheat flour until stiff, but not dry. Press into 8x8" pan. Bake at 250°F. for about 1 hour. Cool, cut into squares and store. Use as needed.
---
Peanut Butter Treats
Ingredients
• 1 1/2 cup flour
• 3/4 cup oatmeal
• 1/3 cup wheat germ
• 1/4 cup peanut butter
• 1/4 cup salad oil
• 1/4 cup honey
• 1 teaspoon baking powder
• 1/2 cup water
Instructions
Combine all ingredients and mix on low until mixed. Make into 1 teaspoon sized balls and place on a non-greased cookie sheet. Flatten balls to 1/4 inch using tines of a fork. Bake at 325°F for 15-20 minutes, or until golden. Makes 20 large cookies. After cooling you can cut them into fours for smaller treats.
---
No Salt Bars
Ingredients
• 1 cup all-purpose flour
• 1 cup whole-wheat flour
• 1 cup powdered dry milk
• 1/2 cup wheat germ
• 6 tbsp. no-salt margarine
• 1 egg
1 tsp. brown sugar
Instructions
Combine dry ingredients, cut in margarine and mix as pie dough. Beat sugar with egg and stir in. Add ½-cup cold water to make stiff dough. Knead on floured board and roll to ¼-inch thickness. Cut into rectangles 1X2 inches. Bake at 325°F until lightly browned on non-greased cookie sheet.
---
Oatmeal Wheat Germ Biscuits
Ingredients
• 3 cups whole-wheat flour
• 3 cups oatmeal
• 1/2 cup regular wheat germ
• 5 tablespoons melted bacon drippings or margarine
• 1/4 cup molasses
• 1 cup evaporated milk
• 1 cup water
Instructions
Mix dry ingredients together. Add remaining ingredients and blend until well mixed. Dough will be stiff. Chill for 30 minutes. Take rounded teaspoons of dough and roll into balls. Flatten and place on a lightly greased cookie sheet. Bake at 300°F for 1 hour.
---
Chicken Biscuits
Ingredients
• 3 cups all-purpose flour
• 2 cups whole-wheat flour
• 2 cups cracked wheat
• 1 cup cornmeal
• 1/2 cup powdered non-fat milk
• 3 tbsp. salt
• 2-1/2 - 3 cups chicken broth
Instructions
Mix dry ingredients. Add 2-1/2 cups broth, more if needed. Roll out dough and cut into desired shapes. Bake at 300°F for 45 minutes, turn off oven and let biscuits stand overnight. Store in canister.
Proof is in the Poo: Your Pet's DNA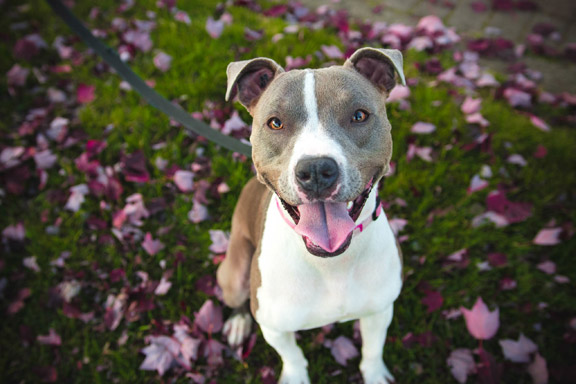 A good apartment is not always easy to find. Maybe it costs too much or the rent is too high. Or maybe the restrictions on pets make it impossible for you to move in. What about the requirement of submitting your dog's DNA upon move-in? Now there's a requirement you probably haven't encountered before. But why? Because your dog's DNA may be just the clue needed.
At an apartment complex in Lebanon, N.H., all residents with a pet must submit a sample of its DNA. The property manager then uses this information to find who is failing to clean up after their pets. After spotting – or stepping in – the evidence, a swab is sent to a lab to match it up with its owner. Lebanon isn't alone in its quest to crack down on pet owners who don't clean up after their pets. In fact, the lab reports servicing over two dozen apartments around the country with similar concerns. But the tracing comes at a price, with the "PooPrints" system costing $30 for the swabbing kit, $10 for the sample vials and $50 to analyze.
We knew DNA testing had prompted a whole new wave in criminal prosecutions, but we probably didn't imagine Spot as the culprit. Well, here it is folks. The proof is in the poo.
Your Dog's Perception of Time
Owning a dog brings many simple joys and often teaches you valuable lessons about life. However, it also comes with its sorrow. Looking into a young puppy's eyes, you are aware that you will watch that animal age rapidly before your own eyes. That little puppy will quickly blossom into a nearly-full-grown dog and before you know it, you'll see gray hairs on his snout. To pet parents, a dog's short lifespan just doesn't seem fair.
One Dog Year
It is common to hear that one "dog year" is roughly equivalent to seven human years. Although that one year may not feel like seven to your pet, he is getting more time out of the same 365 days as you. This is because dogs take in visual information at least 25-percent faster than humans, so they are essentially experiencing more. Rapid perception is an evolutionary characteristic that allows dogs and other animals to respond to threats and catch prey more efficiently as a means of survival in the wild.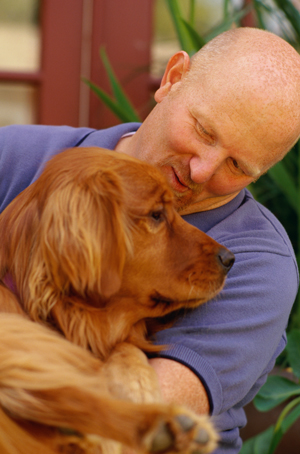 While humans have an episodic memory that allows them to recall detailed events from the past, dogs don't think back or look ahead. Instead, they develop associations and learn as they go. You may assume your dog has memories because he sits every time you tell him, but he doesn't "know how he knows" to sit, he just does it. The same is true of familiar places, scents, and experiences. Your dog can't recall what happened at his last visit to the veterinarian's office, but he can associate the smells and surroundings with either a pleasurable or unpleasant past experience without understanding what his opinion is based off of. Dogs are also able to gauge time based on cues from their own bodies, daylight, and so on. This is why your pet may wake or expect to be fed at the same time each day. Dogs can tell the difference between minutes and several hours, as is evident when you return from a day at work. But, their perception is based more on the last time they were fed or taken out rather than on memory.
Cherish the Moments
When your pooch nears his final days, you may think he's looking back on his life and wishing he could swim in the lake or chase cats like he once did. You may be worried that he is aware of his shortened time on this earth. But, dogs experience time much differently than we do. Cherish the moments you do have with your pooch and try to understand that his lifespan isn't something that causes him grief.
Source: Scientific American
Home Dental Care For Your Pet
In order for any dental program to work properly, home care follow-up is essential. Brushing your pet's teeth is the single most important procedure you can do to maintain good oral health. If performed regularly, daily brushing will dramatically increase the interval between teeth cleaning appointments.
Plaque is constantly being made and deposited in the mouth. Humans have a buildup of plaque in the morning. This accumulation of plaque makes our breath smell bad. Proper dental care, for dogs as well as humans, can keep plaque buildup under control. People brush their teeth several times daily to remove plaque — why not our pets? The goal of dental home care is to remove plaque from tooth surfaces and under the gum line before it mineralizes into calculus, a process that occurs within days of a teeth cleaning. Success depends on the owner's ability to brush the pet's teeth, as well as the dog or cat's acceptance of the process. True oral cleanliness can only be achieved through the mechanical action of toothbrush bristles above and below the gum line.
Home care is best started at a young age, before the adult teeth erupt. The younger the animal is, the more likely he or she is to accept it. Your veterinarian may discuss the advantages of home dental care at the time of your pet's first vaccinations. Daily brushing not only keeps your pet's teeth clean and healthy, it also enhances the bond between you and your pet.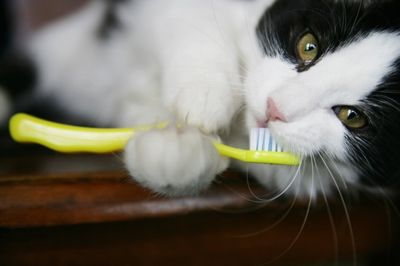 A misconception is that hard food keeps pets' teeth clean. Some believe that when their dog or cat chews on hard food or biscuits, mineral deposits are broken down and the teeth stay clean. This is not true. Granted, animals on soft diets accumulate plaque more readily than those on dry foods, but the only way to keep teeth clean above and below the gum line is by daily brushing.
If you are unsure of how to brush your pet's teeth, you may want to ask a veterinary hospital staff member for instructions or watch this video by the American Veterinary Medical Association. Proper brushing technique involves applying the bristles at a 45-degree angle to the gums. Use small circular motions around the outside of the teeth, being sure to get the bristles under the gum line. It is not as important to brush the inside of the teeth, as dogs and cats do not accumulate as much tartar on the insides of their teeth.
The most important area to keep plaque and tartar from accumulating is under the gum line. Adding products such as Oxyfresh to the drinking water or rubbing the teeth with dentifrice impregnated pads may help in home care, but it's necessary to understand that periodontal disease begins below the free margin of the gum line.
Getting Your Pet to Accept Tooth Brushing
• Start with a healthy comfortable mouth - Untreated problems can cause pain and a non-compliant patient. Dental pathology must be cared for first. If you suspect that your pet has an accumulation of tartar, a painful mouth (he pulls away each time you touch his head or jaw), bad breath, or a problem chewing, drinking or swallowing, a veterinary dental exam is in order.
• Choose a proper toothbrush and toothpaste - Toothbrushes have bristles that reach under the gum line and clean the space that surrounds each tooth. Plaque accumulates in this space. Devices such as gauze pads, sponge swabs, or cotton swabs remove plaque above the gum line, but cannot adequately clean the space below the gum line.
• The size of the toothbrush you choose is important - There are specific brushes for mouths of long muzzled dogs, as well as small brushes for cats. Each dog or cat must have his or her own toothbrush. Sharing brushes may result in cross contamination of bacteria from one pet to another.
• Introduce the toothpaste and toothbrush gradually - When you sense that your pet has had enough, give him reassurance by talking and try again. Expect progress not perfection. Reward progress immediately with a treat or a play period after each cleaning session. Don't expect to brush your pet's teeth on the first try. Take time. Each pet is different. Some will be trained in one week, while others will take a month or more. The payoff is well worth the learning curve.
The type of dental home care products dispensed by your veterinarian may vary from animal to animal. Trust your veterinarian to dispense the products that are best suited to your own pet's dental needs.
How to Explain a Pet's Death to Your Child
When explaining a pet's death to children, it is important to be straightforward and honest. For many children, a pet's death is the first time they experience grief. Handling a pet's death in a positive way empowers children to better handle grief in the future.
Children Cope Better When A Pet's Death Is Explained Honestly
The terminology that is used when explaining pet death to children is crucial. Euphemisms and clichés do not work. When explaining pet loss, use the words "death," "dead" and "dying" instead of "putting to sleep," "with the angels," or "visiting Uncle Harry" (or a relative who died recently). These are all concrete words that children can wrap their brains around. Be clear, because children's minds may extrapolate harmful connotations from sugar-coated explanations.
A common euphemism for euthanasia is "put to sleep." There is no reason why children wouldn't think of this as a reversible process - "If the pet is asleep, let's just wake him up." Lying to your children by telling them that the pet ran away or that you gave it to a friend is a bad idea. Your children may exhaust every possibility looking for a lost pet, and the empty feeling of a pet that suddenly disappeared is worse than the truth about euthanasia. All of this only gives children a different kind of grief. If you say that you gave their pet to a friend, they wonder why their best friend would abandon them or why their parents would want to separate them from a creature that meant so much to them.
Instead, if you have made the decision to euthanize, it's a good idea to explain it in these terms - because we love Fluffy so much we do not want her to suffer. We are helping her to die because she is experiencing pain that we can no longer treat.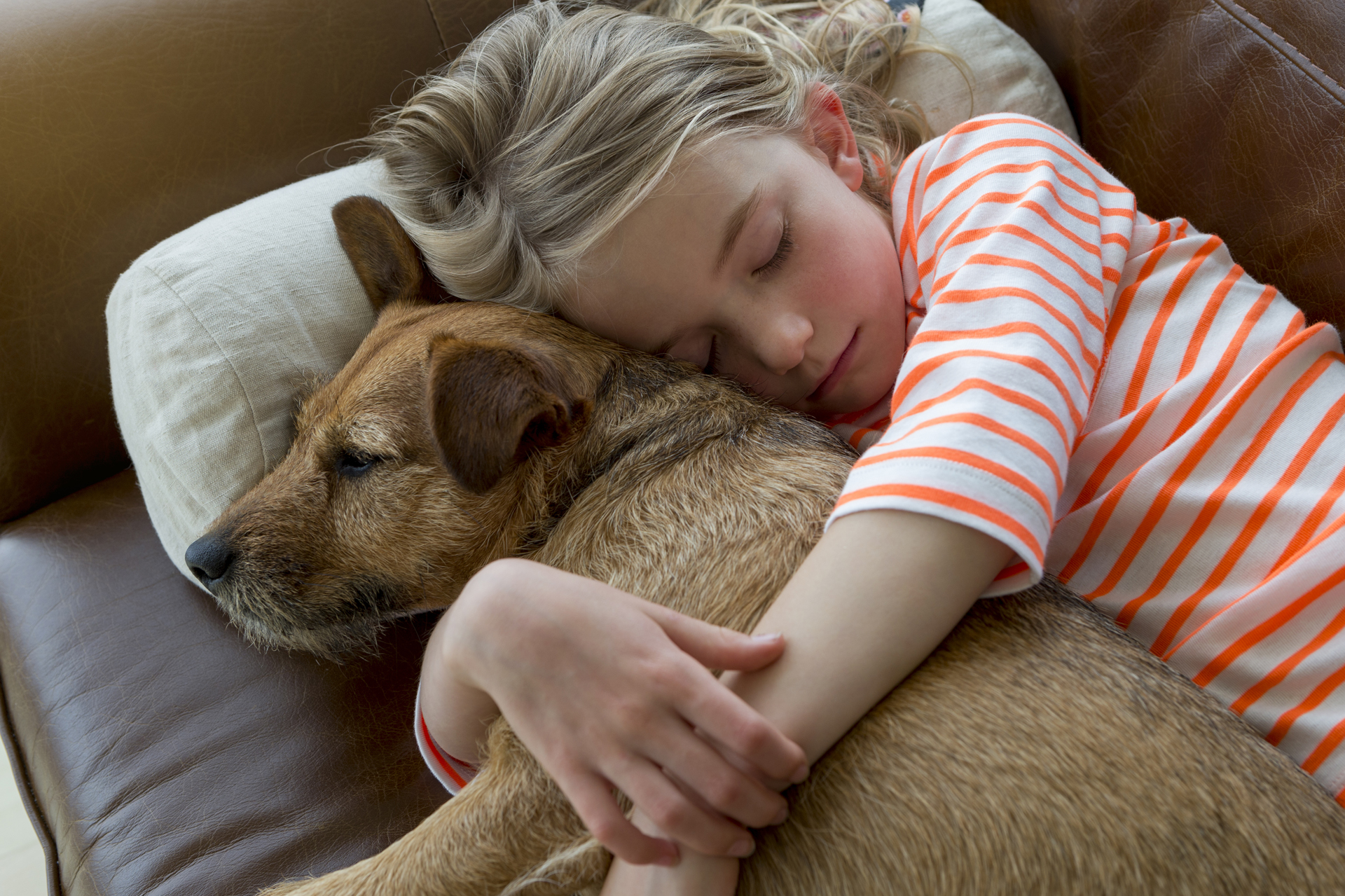 Prepare Your Child
Talk about the death of a pet before the death occurs. Involve your child in the decision-making process. Not including children in the process makes them feel completely powerless about what is going on with their pet. If the pet has a terminal disease, talk honestly about the options with your children.
Parents often wonder if a child should be allowed to be with the pet during death and see the body afterward. It may be a good idea to ask a child what he or she wants to do. If the parent or child does not want to be present during the euthanasia process, then they can go back into the room to say goodbye. Seeing that the pet is actually dead often helps give children and parents a sense of closure.
Help Your Child Cope
Grief issues do not just happen in the veterinary hospital; they happen after the children (as well as the adults) leave. Sometimes the grieving occurs months or even years later. During the grieving process, family members at various age levels will react differently. Children under 2 years can sense stress in the house even though they do not know the cause. If this is the case, comforting them and paying extra attention to them may help. Children 2 to 5 years old typically believe they are invincible and regard death as a reversible feat that cartoons like the roadrunner and coyote enact. Although they may not understand that their pet is dead, explaining death concretely now helps them understand it better at a later date. Eight-year-olds might understand that death is irreversible; however, in their minds, the universe revolves around them. If they think bad thoughts like, 'I don't want to walk Fluffy today. I wish she would just die' and then a couple months later, Fluffy dies, a child this age might believe that their bad thoughts caused the death of the pet.
Showing your own grief in front of your child is healthy. Grieving and crying in front of a child validates to the child that these emotions are OK to express. Hiding grief might make children wonder why you don't miss Fluffy. This could lead to them wondering if you would be sad if they died. Children may react in ways that surprise adults. They may draw pictures of their pet underground, bury dolls or ask shocking questions about what is happening to their pet's buried body. All of these responses are normal and healthy.
Families can be creative about memorializing their pet. Plant a tree. Put an engraved stone in your cat's favorite spot in the house. Encourage children to draw pictures. Each family member should be encouraged to memorialize their pet's death in a way that is meaningful to them.
If you or a member of your family is having trouble dealing with the loss of a pet, call your veterinary hospital for information. There are many Pet Hotline telephone services and counseling services available to families that have lost a pet.